Hospice Care
Here at Liberty Health Care Center, we know how difficult and emotional it can be for families to make the decision to place their loved one on Hospice Services. We also understand that, in some cases, not all our loved ones who are on hospice have a caregiver who can be with them 24-hours a day at home. We offer short and long-term placement for Hospice services and also contract with most hospice companies to ensure that our families and patients are well taken care of during such a sensitive time while in our facility.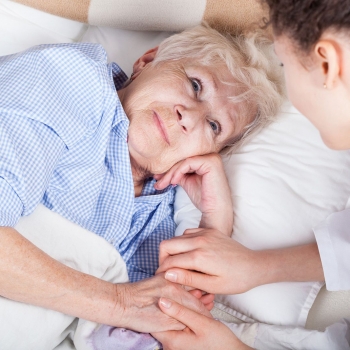 I've been receiving care for a little over a year. And, I have to say my favorite times are the outings and holidays. I love enjoying them with the staff and residents. I'm treated like family. My home away from home.
With being here almost two months, I greatly appreciate all that the staff has done for me. Helped me to get stronger physically and mentally. The care I'm getting is excellent, from the CNAs to the Administration.
I've been here for a little over three years and I have to say Liberty Health Care Center staff treat me with respect and understanding. With excellent and extensive care, I'm pleased to be able to keep my independence.